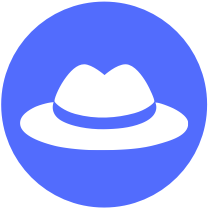 6. Mustermacher Abschluss
Transcript

In this club, you've learned how to create fashion and design themed projects using computer science concepts! Fashion projects are just a small part of what you can do with code.

This video will introduce different ways that computer science is used and discuss how to continue your learning after CS First ends.

Computer science is a way of solving problems and creating using computers. Every field of study has problems that need to be solved; some of those solutions can be reached with code. Check out these examples.

Curing diseases Creating interactive school presentations Finding solutions to global hunger and food shortages Creating safer cars Manufacturing products with robots Programming missile defense systems Recording music Accurately recommending movies, books, music and clothing to customers Keeping track of homework assignments Creating a dating website that can effectively match people Educating people through video games Creating a marketplace for people to create and sell their own products Making a program that does math problems, and shows its work After only 7 days of learning computer science in CS First, you can now tell fashion stories, create tools, and build programs in Scratch. Imagine what you might be able to do after joining another CS First club, taking a CS course in high school, or even studying computer science in college.

There are many different ways to continue learning computer science after this club ends. You may have the option to join another CS First club, which will provide new and unique coding experiences. You can always continue to build projects on your own in Scratch, and you can even use Scratch to create projects for school.

High schools offer other opportunities to learn more computer science. Some schools offer cs-related clubs, like robotics. Other schools may have CS classes, such as: Exploring Computer Science (or ECS), AP Computer Science, CS Principles You can study computer science in college.

Some schools also specialize in applying CS to specific topics and fields of study that might interest you, like animal biology, game design, computer security, engineering, medicine, and much more!

The demand for computer scientists creates a lot of available, high-paying jobs for people who know and can use computer science. Places such as Google and Facebook are searching for individuals who can code, along with industries like manufacturing, healthcare, fashion, and many others.

While high-paying jobs may seem like a powerful motivator, many people choose to pursue computer science because it allows them to solve problems through code. No matter what path you decide to pursue in life, understanding computer science can benefit you.

This CS First club was just a start. There are lots of ways to continue to expand your computer science knowledge. After this club session, seek out computer science classes, clubs, and other learning opportunities in high school and beyond. Continue to find ways to use computer science in your everyday life, and ask your CS First Host if they know of any local clubs or classes. If you'd like to go on learning about and building code on your own, check out the Ongoing Learning option on CS First for other free online resources.

Take a moment now to write a shout-out to someone who helped you in the club today.

Until then, have fun creating and coding. See you next time!
Anweisungen
Schreibt eine G+ Dankeschön-Nachricht!
Melde dich an
um deinen Fortschritt zu sehen und Abzeichen zu erhalten
"Hands-free Driving" von Steve Jurvetson (ursprünglich von Flickr unter "Hands-free Driving" veröffentlicht) [CC-BY-2.0 (http://creativecommons.org/licenses/by/2.0)], über Wikimedia Commons
"Flickr - Israel Defense Forces - Airplane Technician, March 2010" vom israelischen Verteidigungsministerium – Flugzeugmechaniker, März 2010, Lizenziert unter Creative Commons Attribution 2.0 über Wikimedia Commons
"Lotus 7.0 interactive installation by Roosegaarde" von Studio Roosegaarde und Lotte Stekelenburg – Lizenziert unter Creative Commons Attribution 2.0 über Wikimedia Commons
"Caught Coding (9690512888)" von Steve Jurvetson aus Menlo Park, USA (Caught Coding Hichgeladen von PDTillman) [CC-BY-2.0 (http://creativecommons.org/licenses/by/2.0)], über Wikimedia Commons
Winn Army Community Hospital Pharmacy Stays Online During Power Outage von MC4 Army (http://en.wikipedia.org/wiki/File:Winn_Army_Community_Hospital_Pharmacy_Stays_Online_During_Power_Outage.jpg) lizenziert unter CC-BY 2.0 (http://creativecommons.org/licenses
"Sheep's face, Malta" von John Haslam aus Dornoch, Schottland [CC-BY-2.0 (http://creativecommons.org/licenses/by/2.0)], über Wikimedia Commons
"Interactive whiteboard at CeBIT 2007" von svonog (http://flickr.com/photos/svonog/432774995/) [CC-BY-2.0 (http://creativecommons.org/licenses/by/2.0)], über Wikimedia Commons
"Crocodylus porosus with GPS-based satellite transmitter attached to the nuchal rosette - journal.pone.0062127.g002" von Campbell HA, Dwyer RG, Irwin TR, Franklin CE (2013) - Campbell HA, Dwyer RG, Irwin TR, Franklin CE, Lizenziert unter Creative Commons At
"SSL SL9000J (72ch) @ The Cutting Room Recording Studios, NYC" von Rebecca Wilson. Lizenziert unter Creative Commons Attribution 2.0 über Wikimedia Commons
Der Song "Venture Out" unterliegt © SmartSound-- CC-BY-SA 4.0 ist nicht anwendbar.
Matheprogramm von ahappymoo (http://scratch.mit.edu/projects/18610699/) lizenziert unter CC-BY 3.0 (http://creativecommons.org/licenses/by/3.0/)