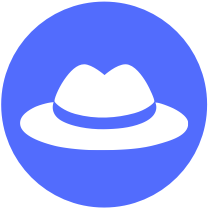 5. Wrap-up: Fashion Awards Speech
Transcript

In each day of Scratch Fashion and Design you used computer science to solve difficult problems and build interesting projects. Take a look back at all you've accomplished and learned in just eight days. On your first day, you programmed a fashion story. On day two, you created a fashion walk and used iteration, or repeat and forever loops. On day three, you created stylist tool to envision, design or accessories on a backdrop and used events to react to interactions from the user. On day four, you created a fashion innovation using conditionals. Day five, you built a fashion poll to understand the opinions of your clubmates and used variables to track the votes.

Day six, you designed a modern store window, which required you to instantiate, or create, many different objects each with their own behavior and attributes using the "create clone" block. On day seven, you created your own fashion pattern and used functions, or custom blocks. And today, you programmed an award scene with many of the skills and computer science concepts that you picked up along the way.

This club may be ending today, but that doesn't mean your computer science journey has to end. You can continue to access your Scratch account and all of your Scratch projects after this club ends. The videos and activities you worked on are also available on the CS First website. You can explore any of the other available themes.

Scratch has a large community of other computer scientists who, like you, are learning and creating with Scratch. From the Scratch website you can explore and comment on other people's creations and share your own. Scratch and computer science can also be useful tools for class projects. Consider using Scratch to create an interactive story, presentation, or game the next time you're asked to create a school project. Even after this club is over, you can use the CS First website on your own to do another Club theme or to use the Ongoing Learning page to find other free computer science experiences.

In High School, you may have the chance to take a computer science course. As a CS First club member, you should feel prepared for whatever your next computer science experience may be. Believe it or not, only 30 to 40 years ago, very few people owned computers.Today, computers are everywhere. Nearly every school and workplace relies on computers to do their job. In CS First, you took an important first step in learning computer science, skills that, no matter your path in life, will be important.

The CS First team would like to thank you and congratulate you on all that you have accomplished in this club. The future will be a better place with more computer scientists, like you, understanding how to program and use technology.
Instructions
Write a G+ shout-out!
Sign in
to track your progress and earn badges
"Fashion Icon Starter Project remix" by cs15596 (https://scratch.mit.edu/projects/65896710/#editor) -- Licensed by CC BY-SA 2.0 (https://creativecommons.org/licenses/by-sa/2.0/)
"Tarbosaurus Bataar" by csf1477 (https://scratch.mit.edu/projects/21923614/#editor) -- Licensed by CC BY-SA 2.0 (https://creativecommons.org/licenses/by-sa/2.0/)
"Programmer writing code with Unit Tests" by Joonspoon (https://commons.wikimedia.org/wiki/File:Programmer_writing_code_with_Unit_Tests.jpg) -- Licensed by CC BY-SA 4.0 (https://creativecommons.org/licenses/by-sa/4.0/deed.en) -- No modifications made
"HD Greenscreen Fireworks" by FreeFootageGuy (https://www.youtube.com/watch?v=6HAkAtviV2A) -- Licensed by Creative Commons Attrbution 3.0 Unported (https://creativecommons.org/licenses/by/3.0/legalcode) -- Video background keyed out | Video scaled up, cropping edges | Audio removed | Video trimmed to needed length
"Pattern Maker Starter Project remix" by csf18489 (https://scratch.mit.edu/projects/41823750/) -- Licensed by CC BY-SA 2.0 (https://creativecommons.org/licenses/by-sa/2.0/)
"Ultimate Stylist Starter Project add ons" by csf18489 (https://scratch.mit.edu/projects/38280696/) -- Licensed by CC BY-SA 2.0 (https://creativecommons.org/licenses/by-sa/2.0/)
"Amiga 1000DP" by Kaiiv (https://commons.wikimedia.org/wiki/File:Amiga_1000DP.jpg) -- Licensed by CC BY-SA 3.0 (https://creativecommons.org/licenses/by-sa/3.0/deed.en) -- No modifications made
"Fashoin Poll Starter Project remix" by csf18509 (https://scratch.mit.edu/projects/39365308/) -- Licensed by CC BY-SA 2.0 (https://creativecommons.org/licenses/by-sa/2.0/)
"Laptop desks in the computer science building" by James (https://www.flickr.com/photos/maebmij/123180774) -- Licensed by CC BY-SA 2.0 (https://creativecommons.org/licenses/by-sa/2.0/) -- No modifications made