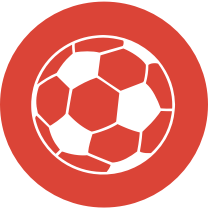 5. Wrap-up: Post-Game Interview
Transcript

Great job, team!

Your enthusiasm and perseverance made this club experience one to remember.

Be sure to thank the Host and Gurus who coached you through your projects and the teammates who encouraged you and helped you when you were stuck.

You can leave here feeling confident in what you've done in this club, knowing you've persevered through some complex computer science challenges.

There are always ways to up your game in computer science.

You can do this by working on projects you made in this club, or you can start new ones!

Make sure to take your passport home.

That way, you'll always have your sign in info, so you can work on your projects from any computer with an internet connection.

You can also jump back on CS First to watch and build projects from other themes like Music, Fashion, and Social Media.

Many past CS First club members have used Scratch to create cool stuff on their own for school and their friends!

You can do that, too.

As you leave, keep in mind all the cool stuff you've seen in this club that computer scientists made.

And know that if you persevere and keep coding, you too can make cool stuff that will have a big impact on the world.

Take a second and check out some of things we looked at in this club.

Computer scientists make a huge difference in sports and in many fields!

Keep trying, and you can become one of the greats.

If you enjoyed this club and would like to keep learning, go to cs-first.com/domore to see other coding opportunities and resources.

Additionally, look for a computer science course at your high school.

When you get to college or start your career, you should feel empowered to take the next step with computer science.

Consider taking an intro to computer science course, and if you like it, why not major in it?

While you're waiting for your clubmates to finish the wrap-up, take a moment to write one final shout-out.

I'll leave you with these final words from an iconic coach and basketball legend, John Wooden.

Coach Wooden is remembered for how he developed people rather than simply coaching players.

He said, "Success is never final, failure is never fatal.

It's courage that counts."

With this attitude, he led the UCLA basketball team to 10 National Championships in 12 years and won an astounding 88 games in a row.

Now that's impressive.

As we wrap up Google CS First Sports, remember that you too can achieve success in computer science and in life.

As coach Wooden says, "It's courage that counts."

See you next time.
Sign in
to track your progress and earn badges
"Walking Robot LAURON V - Search and Rescue" by FZIchannel (https://www.youtube.com/watch?v=BlHgdi_k21g) -- Licensed by Creative Commons Attribution 3.0 Unported (https://creativecommons.org/licenses/by/3.0/legalcode) -- Video trimmed to needed length, audio removed
"Wellesley College Tower Court" by Jared and Corin (https://commons.wikimedia.org/wiki/File:Wellesley_College_Tower_Court.jpg) -- Licensed by CC BY-SA 2.0 (https://creativecommons.org/licenses/by-sa/2.0/)
"EPFLNews - Dynamic video-tracking for sports without physical tags" by École polytechnique fédérale de Lausanne (EPFL) (https://www.youtube.com/watch?v=YLOBvKLQa-I) -- Licensed by Creative Commons Attribution 3.0 Unported (https://creativecommons.org/licenses/by/3.0/legalcode) -- Video trimmed to needed length, audio removed
"Phonebloks" by davehakkens (https://www.youtube.com/watch?v=oDAw7vW7H0c) -- Licensed by Creative Commons Attribution 3.0 Unported (https://creativecommons.org/licenses/by/3.0/legalcode) -- Video trimmed to needed length, audio removed
"littleBits Synth Kit in collaboration with KORG" by littlebits (https://vimeo.com/78385872) -- Licensed by CC BY 3.0 (https://creativecommons.org/licenses/by/3.0/) -- Video trimmed to needed length, audio removed
"Babolat - Play" by Ogilvy Paris (https://vimeo.com/93392059) -- Licensed by CC BY 2.0 (https://creativecommons.org/licenses/by/2.0/deed.en) -- Video trimmed to needed length, audio removed
"Provolv - Wearable Technology for Sports" by maxusmetalworks (https://www.youtube.com/watch?v=lWz9YZw43SM) -- Licensed by Creative Commons Attribution 3.0 Unported (https://creativecommons.org/licenses/by/3.0/legalcode) -- Video trimmed to needed length, audio removed